11 - 75ft lanes rated for pistols, rifles, and shotguns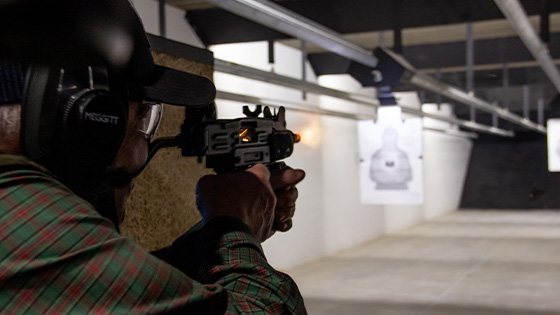 All ranges are not created equal and we are committed to bringing you the best range experience in central MS.
Benefits of THE RANGE by Jimmy Primos
Rated for all calibers up to 300 winning
Utilization of Rushing Fresh Air Treatment System
Bright Lighting System
Not a member- Come shoot with us anyway
Non-member Lane Rental is $30/hour
Add additional shooter to the lane for $15- Limit two shooters per lane
Rushing fresh air system
Machine Gun rentals starting at $35
Age Requirements
Children must be at least 12 years old to shoot.
Minors (17 or younger) must be accompanied by a parent or legal guardian who will sign a waiver and stay with them at all times. 
Dress Code
Flip-flops, sandals, or open-toed footwear of any kind are prohibited.
Tank tops and low-cut tops are prohibited.
Clothing or jewelry displaying: drugs, obscenities, lewd or illegal behavior, sexual overtones, etc. or any reference that is disruptive to others are prohibited.
Undergarments worn as outer garments are not permitted, including muscle shirts.
Torn or ragged clothing is not permitted.
No sagging pants. 
Preliminary Considerations
All firearms that are not holstered should be cased in an unloaded position while going to or from the range.
Display your unloaded and cleared firearm to the Range Counter Associate, as well as the ammunition you intend to use in the range.
Only authorized firearms and ammunition may be used.  Steel core, steel-jacketed, tracer, and incendiary rounds are STRICTLY PROHIBITED.  At this time, reloaded ammunition is not allowed.
Let the Range Counter Associate know if you've never fired a gun before.  In addition to being humbled that you've chosen to shoot with us, we want to ensure you are comfortable and safe at The Range.
Eye and ear protection are mandatory in the range.  If you don't have your own, both are available for rent at the range counter.
Foam Ear Plugs are not adequate and not safe to use alone. You may wear them under other Ear Protection for double coverage.   
Range Safety Rules
All firearms must be unloaded, in a closed container or holster when entering or exiting The Range facility.
Load and handle firearms only at the shooting stall.
Always keep the muzzle pointed downrange.
Only one person may shoot at a time with a maximum of two persons per shooting stall.
Eye and ear protection must be worn at all times while in the range.
Only authorized firearms and ammunition may be used.
Non-commercial reloaded ammunition is not allowed.
No bump fire and/or slide fire type stocks allowed. Only controlled rapid fire is allowed.
No AR/AK or other style pistols without an arm brace is allowed.
Range Safety Rules (continued)
We also restrict shotgun ammunition to slugs, double (00), and triple (000) ought buckshot.
If you need to leave the range for any reason, unload your firearm at the shooting stall and case it.
A firearm on the shooting bench should be unloaded, muzzle pointed downrange with the action open.
Shooters may only shoot at a target in their assigned lane, no cross-lane shooting.
Ensure shot are fired below the target hanger/backer.  As a result of misplaced shots, any damage incurred will result in monetary reimbursement by the shooter for repairs.  Target backers that are shot will incur a $10 fee for replacement and range repairs.
Presentation from a holster is not allowed without prior approval from the range staff.
Due to health and safety considerations –eating, drinking, gum chewing, and tobacco products are not allowed in the range.
The call "Cease Fire" or the sound of a whistle means to stop shooting immediately!
No alcohol or drug consumption prior to or while shooting.
If you experience a problem with your firearm, please leave the gun on the shooting bench and contact a range staff member to assist you.
No inexperienced shooters are allowed in the range without prior instruction, coaching, and approval of our range staff.  We do encourage and welcome new shooters to The Range!  Please just let the staff know you are inexperienced and we will be happy to assist you.
Fired casings become the property of The Range and may not be picked up due to the lead contamination. 
Children must not be left unattended.
Do not hesitate to contact The Range personnel if you need assistance.
We reserve the right to refuse service to any one for any reason.
Version 032320
Not a member? come shoot with us anyway.
Non-Member Lane rental is $30/hour.  Add additional shooters to the lane for $15 per additional shooter.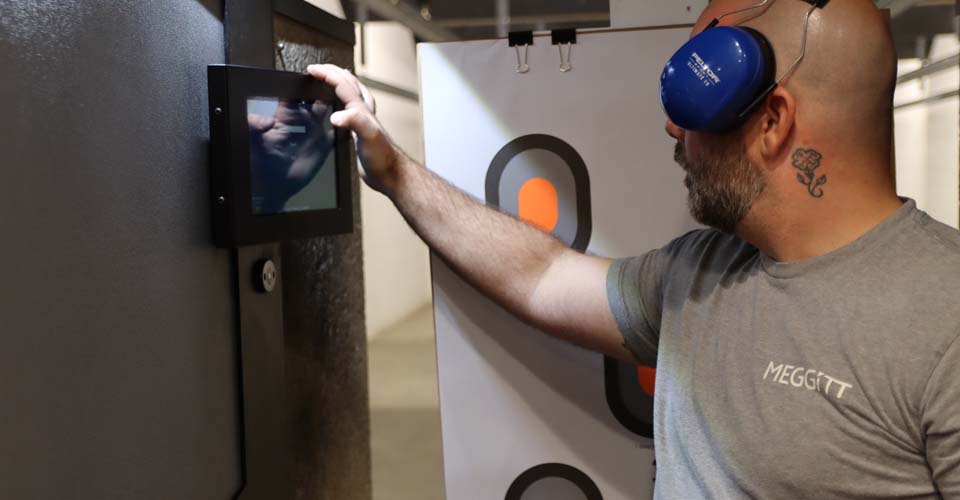 Meggitt Automatic Retrieval System
This system allows the user to not only accurately send the target to the desired distance, but can also shoot preloaded scenarios.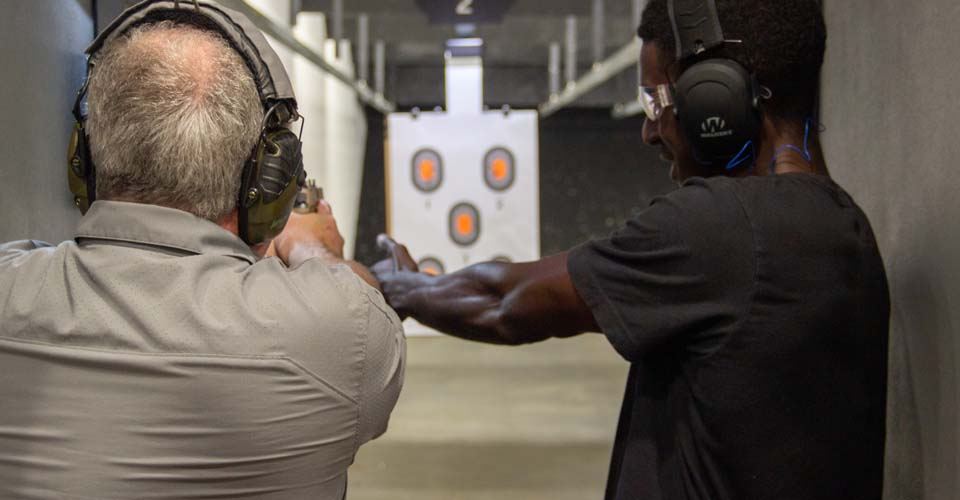 What good is a target at its farthest point if you cannot see it?  Our well-lit range helps keep your target in view to ensure you are seeing what you are shooting at.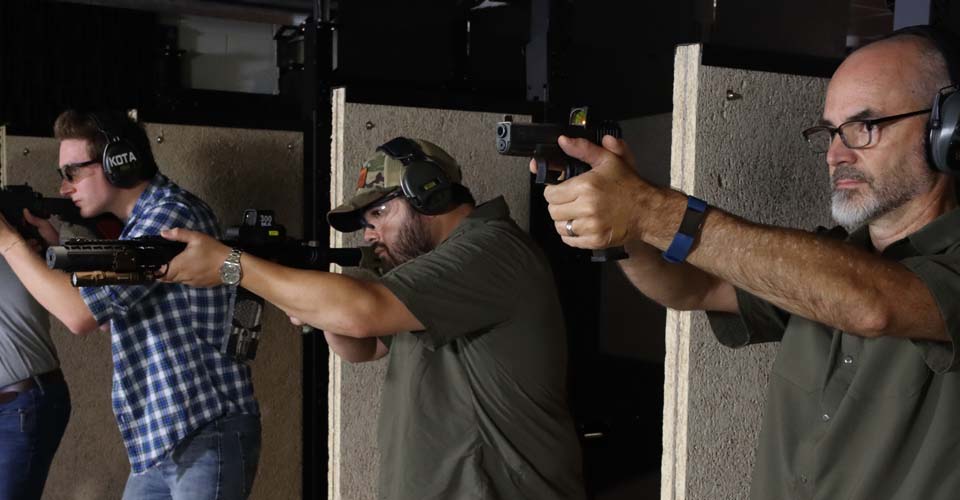 Rushing Air Treatment System
The spent gun powder can leave a cloudy look and have a lasting smell in a gun range.  We have invested in top-of-the-line air treatment and filtration system that pulls the unwanted items from the air and dispurses them in a manner that does not affect range visitors.