Firearms training classes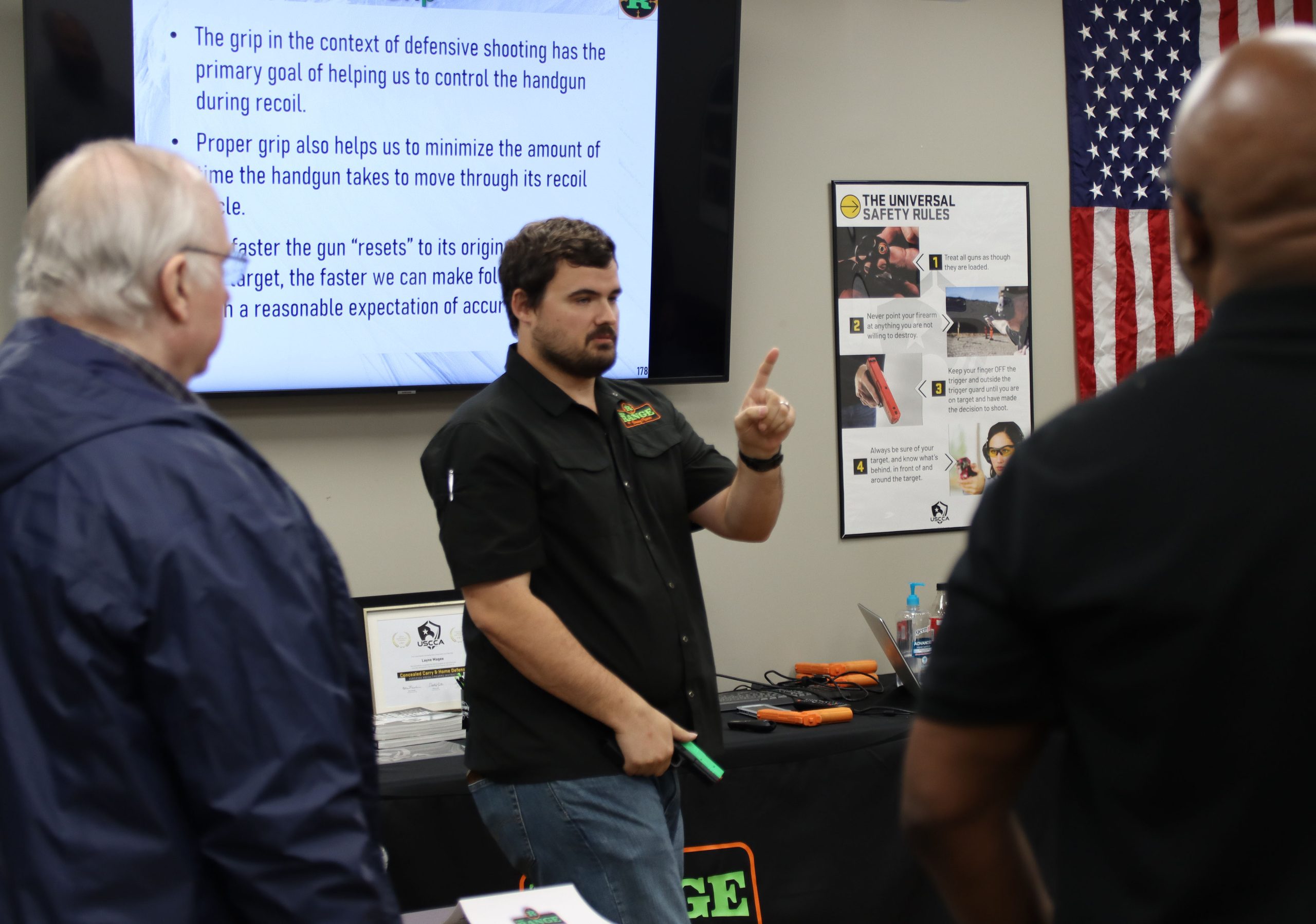 Every journey begins with a single step, and United States Concealed Carry Association training guides are an ideal starting point for anyone looking to become a better protector. One of the most important steps toward ensuring your own safety is having a personal safety strategy in place before you need it.
USCCA's, "Born To Protect" means we choose to bear the strength to protect what matters most. The USCCA program that we teach is for people that believe in more than the right to bear arms. "We are a group of Americans who believe if it is to be, it's up to me." They understand evil will always exist, and that is why the USCC programs remain vigilant with training, awareness, and preparation.
We offer a variety of classes here at THE RANGE, to specifically train you on fundamentals of gun safety, self defense, concealed carry, and much more.  We have different classes that you can choose that will best fit your needs.
For corporate classes we require you call 601-746-2202 in advance and give us some information about how many people you are expecting. For a members only class call 601-746-2202 to schedule an appointment with one of our trainers.
$25 per class per person, Members Free
Virtual Firearms Training (FATS®)
Enhanced Carry Class
Ladies Basic Pistol Class
NRA Personal Protection Inside Home
Conceal Carry Class
Defensive Rifle Class
Corporation / Church Protection Classes
Gun Safety for Kids
Personal Protection Outside Of Home
Defensive Shotgun Class
Defensive Pistol Class
Private Protection Class